The Impossible Art of Li Wei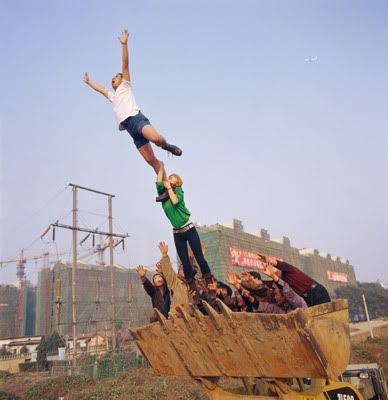 Chinese artist Li Wei has produced a baffling series of self-portraits that seem physically impossible.
What seems even more baffling is that the photographs were
not
created using Photoshop. Li Wei started off his performance series 'Mirroring' and later on took off attention with his 'Falls' series which pictures the artist with his head and chest embedded into the ground. His work is a mixture of performance art and photography that creates illusions of a sometimes dangerous reality. Li Wei states that these images are not computer montages and works with the help of props such as mirrors, metal wires, scaffolding and acrobatics. Check out his website at
http://www.liweiart.com/
for more extreme photos.
(via
hemmy.net
and
Buzz Feed
)
Labels: Art, Photography